KE1: Evaluation Expert (Cat I)
Food and Nutrition Security programme in Bangladesh 2015- Mid-term Evaluation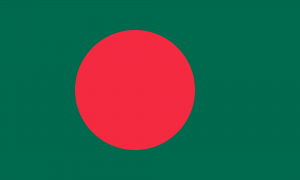 Department: LOT 1- Sustainable management of Natural Resources
Project Location(s): Bangladesh
Global objective 
The main objectives of this evaluation are to provide the relevant services of the European Union and the interested stakeholders with:
an overall independent assessment of the past performance of MUCH and SUCHANA projects; and an overview on the starting process of LEAN, SONGO, JANO, and BIenGS, paying particular attention to their intermediate results measured against their expected objectives; and the reasons underpinning such results;
key lessons learned, conclusions and related recommendations in order to improve current Actions.
Specific objective 
In particular, this mid-term evaluation will serve to understand the performance of the Actions, their enabling factors and those hampering a proper delivery of results in order to adjust their design, if still possible.
Expertise required :
Minimum requirements : 
12 years of experience in evaluation of programmes and projects (ex-ante, mid-term or ex-post) in the fields related to the mission;
At least 5 evaluations as Team Leader and at least 3 evaluations in South Asia;
Experience in food and/or nutrition public policy, and institutional capacity building at central and local levels.
Additional requirements : 
At least one member: 6 years of experience in projects related to the TORs at grass-root level.
Language skills : 
Excellent verbal and written command of English (C2 level);
One team member with Bangla C2 level will be an asset.