KE2: Fisheries Development Specialist (Cat 1)
Project title: Promotion of inclusive and sustainable growth in the Agricultural Sector: Fisheries and Livestock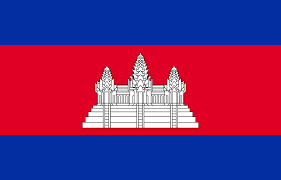 Department: Lot 1: Sustainable management of natural resources and resilience
Project Location(s): Cambodia
Education: Higher degree in Fishery Sciences or related discipline
The main objectives of this evaluation are to provide the European Union, the interested stakeholders and the wider public with:
an overall independent assessment of the past performance of the Action 'Promotion of inclusive and sustainable growth in the Agricultural Sector: Fisheries and Livestock', paying particular attention to its results measured against its objectives and the reasons underpinning such results;
key lessons learned, conclusions and related recommendations in order to improve future actions.
Expertise required
Qualifications and skills
Higher degree in Fishery Sciences or related discipline;
Excellent written and spoken English.
General professional experience
Minimum 10 years of experience of Fisheries development issues.
Specific professional experience
Minimum 6 years of experience with project evaluation and monitoring processes.
Minimum 4 years of experience in the Fisheries Sector in South East Asia and experience in Cambodia is preferred.