KE1/TL: Evaluator (Cat I)
Project title: Ex-post Evaluation of the Intellectual Property Key to sustainable Competitiveness Project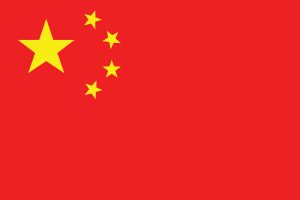 Department: Lot 2: Infrastructure, sustainable growth and jobs
Project Location(s): China
Education: Master's Degree
The main objectives of this evaluation are to provide the relevant services of the European Union, the interested stakeholders with:
An overall independent assessment of the past performance of the Action, paying particular attention to its final results measured against its expected objectives; and the reasons underpinning such results;
key lessons learned, conclusions and related recommendations in order to improve future Actions.
In particular, this evaluation will serve to review the level of attainment made by the IP Key project in fulfilling its agreed objectives and results through the planned activities; to evaluate the process of project design and implementation; its relevance to the intellectual property sector in China; and to assess the efficiency and effectiveness with which resources have been used to generate results and achieve project objectives with special emphasis on impact and sustainability.
Expertise required
Qualifications and skills
At least a Master Degree at Academic level with qualification relevant to the assignment.
Excellent communication, drafting and reporting-writing skills.
General professional experience
Proven professional experience of at least 12 years in evaluation procedures and methodologies applied to different modalities of project/programme implementation; or equivalent professional experience of at least 15 years in the sector, if the candidate does not possess a Master Degree at the international level.
Specific professional experience
Working experience at senior level in evaluation procedures within a team of international and national consultants (at least 15 assignments of which 5 as the Team Leader).
The expert must have experience in strategic and technical areas related to bilateral trade relations such as private sector development, business services and support to SMEs, intellectual property rights protection, innovation and technology transfer, etc.
Proven experience with EU-funded programmes and knowledge and experience of the EU-China bilateral trade framework would be an asset.
Language skills 
Excellent command of written and spoken English.