TL/KE1: Food Safety Expert (Cat I)
Project title: Assessment of structural, operational and hygiene conditions in slaughterhouses, identification of needs and solutions for improvement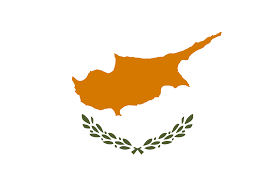 Department: Lot 1: Sustainable management of natural resources and resilience
Project Location(s): Cyprus
Education: Master's Degree in the veterinary or food safety area
The overall objective of the assignment is to promote social and economic development and restructuring, with a focus on rural development, human resources development and regional development.
The specific objective is to contribute to improved food safety, animal welfare, environmental protection, increased market opportunities, facilitation of the development of local food businesses and consumer protection. The team of experts will adress the following tasks
SLH-specific assessment of structural, operational and hygiene conditions, in accordance with the new food hygiene requirements7, related categorisation and identification of SLH-specific needs to ensure improvement.
Drafting a Strategy and an Action plan (SLH-specific) for upgrading SLHs where an improvement to meet minimum requirements is feasible and to assist the beneficiary in drafting a Strategy and an Action plan to phase out operations in SLHs where an upgrade to meet minimum requirements is not feasible.
Overall needs assessment for SLHs in the TCc.
Route cause analysis for current structural (including equipment) and operational conditions in local SLHs, including recommendations for improvement.
Assessment of the organisation and capacity for implementation of controls and audits in SLHs8, and recommendations for implementation and improvement.
Expertise required
Qualifications and skills
At least Master's Degree (where a University degree has been awarded on completion of studies in a University or equivalent institution) in the veterinary or food safety area or, in its absence, equivalent professional experience, beyond the general professional experience duration fixed below (i.e. 12+3=15 years of professional experience in the area of safety of food of animal origin).
General professional experience
At least 12 years' experience in the area of safety of food for animal origin.
Specific professional experience
At least 6 years of experience in assessing the implementation of hygiene requirements22 in SLHs;
At least 2 assignments dealing with assessing and ranking (categorisation) SLHs according to the relevant requirements23;
At least one assignment dealing with assessing structural and equipment related standards in SLHs, or assessing needs (in terms of structure, equipment, operation) for hygienic production of meat;
Professional experience the delivery of a self-control system or the assessment of the effectiveness of controls in SLHs;
Experience in working with food sector stakeholders or beneficiaries;
Strong interpersonal and communication skills, strong cultural sensitivity and ability to work in multi-cultural environments.
Language skills 
Excellent command of written and spoken English.
Skills to be considered an asset
In depth knowledge of EU food safety policy;
In depth knowledge of EU standards in the area of safety of food of animal origin;
In depth knowledge of risk assessment;
Knowledge on root cause analysis.