KE1: Engineering Projects Evaluator (Cat I)
Final Evaluation of "Natural Disasters Remedial and Mitigation Infrastructure Project" CRIS 24699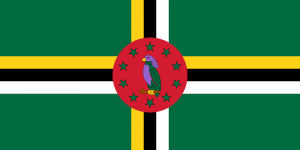 Department: Lot 2: Infrastructure, sustainable growth and jobs
Project Location(s): Dominica
Education: Master's Degree
Global objective 
The main objectives of this evaluation are to provide the relevant services of the European Union, the interested stakeholders and the wider public with:
an overall independent assessment of the past performance of the Natural Disasters Remedial and Mitigation Infrastructure Project, paying particular attention to its results measured against its expected objectives; and the reasons underpinning such results;
key lessons learned, conclusions and related recommendations in order to improve future Actions.
Specific objective 
In particular, this evaluation will serve not only to analyse the performance of the Works and Services contractors (which were somehow, on a very technical basis, assessed in the Technical Audit associated to the project), but also, the real impact that the finished works have had in the surrounding communities, specially taking into consideration frequent users (farmers) and vulnerable groups (elder, woman and children). The evaluation will also focus on the circumstance of the extension of the works (delayed by several force majeur and other events) that hampered the synchronization with the Service and Technical Audit contracts. The main users of this evaluation will be the European Union Delegation to Barbados, the Eastern Caribbean States, OECS, CARICOM/CARIFORUM, the National Authorising Officer in Dominica and the Ministry of Public Works, Energy and Ports.
Expertise required :
Qualifications and skills :
Master's level Degree or Degree in Infrastructure Engineering (Roads, buildings or any other infrastructure)
General professional experience :
A minimum of 12 years' experience in the management of Engineering projects (Roads, buildings or any other infrastructure) or other areas relevant to the assignment
Specific professional experience : 
At least 10 years of experience in evaluation and monitoring of development and co-operation projects financed by different types of Donors/Institutions, like the European Commission, bilateral donors and multilateral institutions;
At least 5 evaluations performed on EU funded projects;
At least 5 evaluations performed in developing countries in the ACP region;
Experience in the EU sector policies and strategic orientations and practical knowledge of the EU cooperation in the area relevant to the assignment;
Professional experience in the Caribbean will be considered an advantage.
Language skills : 
The expert shall possess level 1 (C2) expertise in English.