KE2: Community Development Expert (Cat II)
Project title: Final evaluation of "Emergency Employment Investment Project"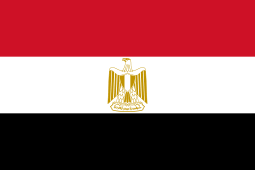 Department: Lot 2: Infrastructure, sustainable growth and jobs
Project Location(s): Egypt
The main objectives of this evaluation are to provide the relevant services of the European Union, the interested stakeholders and the wider public with:
an overall independent assessment of the past performance of the Emergency Employment Investment Project, paying particular attention to its results measured against its expected objectives; and the reasons underpinning such results;
key lessons learned, conclusions and related recommendations in order to improve current and future Actions.
To general objective of the "Emergency Employment Investment Project" was to contribute to poverty reduction through activities supporting employment creation and income generation for the poor. This will contribute to a stronger economic and social cohesion. The project will contribute to the objectives of the broader action designed by the IBRD.
The specific objectives of the project were:
To create short-term employment opportunities for the unemployed among the unskilled and semi-skilled workers in selected locations in Egypt
To contribute to the creation and/or maintenance of community infrastructure and services.
To improve access the access to basic infrastructure and community services to the target population in poor areas;
To improve the employability of the target groups through short term trainings to facilitate transitions into wage- and self-employment.
The expected results of the Programme were an:
Enhanced job creation and income generation capabilities, especially of the youth with temporary jobs created within local communities;
Established labour intensive small scale infrastructures and intensive community service subprojects;
Improved access to services by deprived local communities
Improved employability of a selected number of target groups through short-term trainings.
Expertise required
The team shall have a cumulative experience of at least 15 years in the area of evaluation with at least 5 evaluations conducted in the MENA region; a sound practice of development interventions in the sector of employment and community development activities, especially community works.
Cat. 2 expert
At least 6 years of experience in community development activities
At least 4 years of experience in evaluation;
At least 5 years of experience in the MENA region
Language skills of the team:
Both team members should be fluent in English;
At least one of the team member should be fluent in Arabic