KE1/TL: Expert in Trade (Cat I)
Project title: Final Evaluation of the Trade Development & Market Enhancement Programme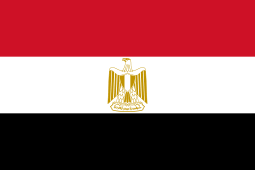 Department: Lot 2: Infrastructure, sustainable growth and jobs
Project Location(s): Egypt
Education: Master's degree in Economics, Law, Business
The main objectives of this evaluation are to provide the relevant services of the European Union, the interested stakeholder with:
an overall independent assessment of the past performance of the Trade Development & Market Enhancement Programme, paying particular attention to its results measured against its expected objectives; and the reasons underpinning such results;
Detailed recommendations in order to design future Actions on the basis of the key lessons learned and conclusions of this implementation.
In particular, this evaluation will serve to understand the performance of the Action, its enabling factors and those hampering a proper delivery of results as to feed the planning of future EU interventions and Actions in the same sector.
The main users of this evaluation will be: the EU Delegation to Egypt, DG NEAR, Ministry of Trade and Industry, Ministry of Investment and International Cooperation, and other key beneficiaries and stakeholders of the program stakeholders.
Expertise required
Education
The expert should have at least a Master's Degree in economics, law, business administration or other relevant discipline, or in its absence, a Bachelor Degree and an additional equivalent professional experience of at least 5 years in a field related to the program (the equivalent experience must be above the general experience duration fixed below).
General professional experience
At least 12 years' experience in economic analysis in trade policy and trade development related fields.
Specific professional experience
The expert should be familiar with the principles and methods of the EU evaluations.
At least 10 years of experience in the field of evaluation of development programmes, such experience gained in the field of trade development will be an asset.
At least 3 significant experiences as Team Leader in designing, monitoring and/or evaluation of projects in the field of trade development; such experience in EU led-projects/program evaluations will be an asset.
Experience of working in Neighbourhood South countries will be considered as an asset.