KE1: Team Leader & Institutional Capacity Building Expert (Cat I)
Trademarks and Industrial Designs Office in Egypt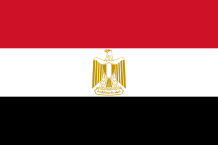 Department: LOT 2: Infrastructure, sustainable growth and jobs
Project Location(s): Egypt
Education: Master's Degree
Global objective 
The overall objective is to strengthen the protection of trademarks and industrial designs in Egypt.
Specific objective 
The specific objectives of this contract are:
to strengthen the operational capacity of the Trademarks and Industrial Designs office by supporting its staff to improve their organisational and technical skills;
to upgrade and enhance procedures and operational mode of the office through further automation systems and in particular e-fillling;
to raise public awareness on the importance of the use of trademarks and industrial designs.
Expertise required :
Qualifications and Skills : 
At least Master's Degree Academic level in a field related to one or more of the following disciplines: law, economics or a related field OR equivalent experience of at least 13 years in the relevant sector;
A post-graduation in the field of the Intellectual property will be considered as an advantage.
General Professional Experience : 
At least 12 years' experience of working with of for goverment institutions;
Experience of working in Arab countries would be an advantage.
Specific Professional Experience : 
At least 12 years' experience in capacity building of government organizations in the field of registration or enforcement of Trademarks and Industrial Designs or Intellectual Property Rights;
Experience as a team leader gained in implementing international funded projects in at least 1 or preferably 2 projects in the field of Intellectual Property;
Experience of designing and conducting training sessions for staff would be an advantage;
Experience of working with EU development projects and/or projects to satisfy Association Agreement requirements would be an advantage.
The team leader is expected to spend at least 80% of his/her time input in the Beneficiary country.
Language skills : 
Proficiency in oral and written communications in English (C2).