KE2: Local IT and Database Expert
Provision of Technical Assistance to provide Information Management Services to the REACH Project Implementation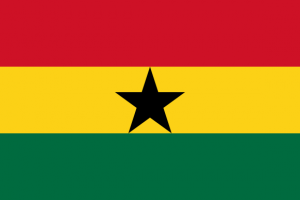 Department: GIZ- Deutsche Gesellschaft für International Zusammenarbeit
Project Location(s): Ghana
Education: Master's Degree
Global objective
Rural livelihoods in northern Ghana are facing increasing consequences of climate change and environmental degradation. To address these barriers, the "Resilience Against Climate Change" (REACH) Project on adaptation and mitigation to climate change for rural livelihoods in the Savannah ecosystem of Ghana has been developed as part of the EU National Assistance. In addition to this Project of the EU Program there have been numerous projects promoting conservation agriculture at the community level and capacity building of District and Municipal Assembly Planning Units. Each of these projects has produced technical papers and reports covering many aspects of CA and community planning, yet there is no centralized database to preserve this information or any mechanism to ensure its dissemination. The Information Specialist/digital librarian will establish, within MoFA, a searchable, centralized data base for the entire Northern Development Authority (NDA).
Specific objectives
The specialist will provide links to the Research community, compile all available information on projects and programmes, funded by various donors, associated with the same objectives of CA and Natural Resource Management (NRM). This aims not only to preserve hard won information and processes, but to provide a searchable store of knowledge and a comprehensive background for all ongoing and future project and investment formulation and district planning. It will enable the broader sharing of relevant information between current implementing agents and facilitate the evolution and development of worthwhile initiatives.
To this end, the Project will establish through MoFA a requirement of all parties working in the Savannah ecosystem to submit copies of project documents and regular reports to the Regional Office in Wa, for inclusion in the searchable data base. It will also search archive records for information from past projects. These will be key-worded and made searchable and stored in an easily accessible format.
Selected MoFA staff will be trained in the maintenance and updating of the library; this training may be extended to additional staff from other Regions, at MoFA's request to expand the scope of the library.
The digital library would also develop mechanisms to ensure connectivity and the sharing of pertinent information with district information systems; these link up with the registration of farmers carried out by the District Departments of Agriculture and the activities of the District Chamber of Agriculture, Commerce and Technology (DCACT); and will form the unified and coordinating system under the Regional Chamber of Agriculture, Commerce and Technology (RCACT).
Expertise required
Qualifications and skills
The expert shall have university qualification (German 'Diplom'/Master) in information
technology, database administration, data science or other relevant technical fields.
General professional experience
At least 10 years of professional experience in the IT and data administration sector,
Ideally, an experience in digitalisation of  projects and programmes publications in accordance
with data standards (metadata, format, keywords).
At least 5 years of experience in Ghana.
Language skills
Very good language skills in English.