KE1: Biodiversity Specialist (Cat I)
Mangrove Forest Reserves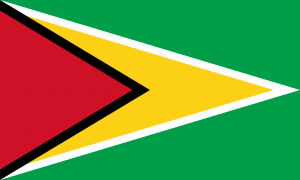 Department: Lot 1: Natural resources and resilience
Project Location(s): Guyana
Education: Master's Degree
Global objective 
The global objective of the assignment is to support climate change adaptation through an Integrated Coastal Zone Management approach and thereby protect the population in vulnerable, flood prone areas under sea level.
Specific objective 
The specific objectives of this assignment are to:
1. Draft a Mangrove Forest Reserve Management Plan for two locations
2. Provide technical support to key stakeholder for the establishment of two mangrove reserves.
Expertise required :
Qualifications and skills :
A relevant university degree to at least Master's Degree in a related field or, in its absence, a Bachelor's Degree in a related field together with equivalent professional experience of two years which must be above the general professional experience duration fixed below.
A related field will be taken to include natural sciences, environmental studied, forestry, wildlife management /biodiversity conservation.
General professional experience : 
At least 12 years post-degree relevant professional experience in the sector(s) related to lot 1.
Specific professional experience :
At least five years of work experience in biodiversity conservation in developing country contexts ;
An ability to communicate complex concepts simply with a range of stakeholders ;
Active participation in coastal zone management and forest monitoring.
Language skills : 
Proficiency in oral and written communications in English.