KE3: Industrial development (Cat I)
Project: Gaza Industrial Estate incentive program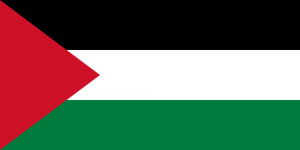 Department: Lot 2: Infrastructure, sustainable growth and jobs
Project Location(s): Gaza
Education: Master's degree in Economics or related discipline
The global objective of the project is to create enabling conditions to industrial development in Gaza. Specifically, the goal is to design and support the implementation of an incentive program in Gaza Industrial Estate.
Expertise required
Qualifications and skills
Master Degree in economics, business administration, engineering, marketing and communication or other related disciplines (or 3 more years of relevant professional experience in the absence of Master Degree).
General professional experience
Analytical studies: feasibility studies, economic analysis, performance measurement and indicators, mainstreaming of crosscutting issues (environment, youth, gender, disabilities and right based approaches)
Evaluation of offers, assessment of grants proposals
Investment financing
Capacity development
Training
Awareness raising (in particular information and communication)
Specific professional experience
SME support (marketing, communication and promotion)
The following expertise will be an asset
Experience with Industrial Parks
Experience developed in MENA region and/or Palestine
Language skills
Fluent in spoken and written English
Fluent in spoken and written Arabic will be an asset