6 Grant Assessors for Agriculture (Cat II)
Technical Support for assessment of the proposals received under the IPA Agriculture and Rural Development Support Grant Scheme 2015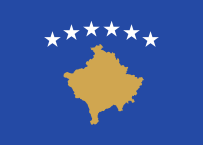 Department: Lot 1: Natural resources and resilience
Project Location(s): Kosovo
Education: Master's Degree
Global objective 
The global objective of this specific contract is to recruit experts/assessors to assist the Contracting Authority in the selection of the best proposals received under the Call for Proposals "IPA Agriculture and Rural Development Support Grant Scheme 2015″ launched on 21 February 2019.
To be noted that all actions financed under the call referred shall address the challenges of climate change and promote gender equality.
Specific objective(s) 
Increase the efficiency of the evaluation of project proposals ;
Ensure high quality, complete and coherent selection process of projects in line with the criteria set in the Guidelines for applicants, including from the climate change and gender equality perspectives;
Provide a basis, through a qualitative assessment, for making an objective and informed selection of project proposals ;
Undertake risk assessment (including desk work and on-the-spot checks) for the applications provisionally selected, prior to signature of the contract agreements.
Expertise required :
Qualifications and skills :
A Master's Degree in a field related to one or more of the following disciplines: agriculture, engineering, architecture, veterinary, natural sciences, business administration, entrepreneurship, finance, economics, mathematics or statistics; or in its absence ;
5 years of professional experience (in addition to the minimum number of years of general professional experience required below).
General professional experience : 
At least 6 years' experience in an area relevant under this call, preferably in agriculture sector and/or projects and/or investments of the kind foreseen under the three lots of this call, namely (i) investments  in physical assets of agricultural holdings, (ii) investments concerning processing and marketing of agricultural and fishery products, and (iii) investments targeting rural development/farm diversification and/or business development in rural areas.
Specific professional experience :
International experience in assessment of EU project(s) ;
Experience in assessment of investment projects is preferable ;
Experience in assessment and/or management/implementation of projects in agriculture sector and/or rural development is preferable.
Language skills : 
Very good English language skills ;
Knowledge of the local languages (Albanian and/or Serbian) is preferable.