KE1/TL: Waste Management Expert (Cat I)
Support to the preparation of ESIA and Tender Dossier for Decommissioning of Kosovo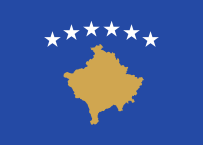 Department: Lot 2: Infrastructure, sustainable growth and jobs
Project Location(s): Kosovo
Education: Master's Degree
Global objective
The overall objective of this project is protection of the environment and prevention of contamination of water, soil and air through the provision of safe storage of the hazardous waste. The aim of this mission is to launch the tender for the construction works of the Hazardous Waste Storage facility by mid-August 2019 and to sign the contract by the 1st December 2019.
Specific objectives
Support the development of physical infrastructure for temporary storage of Hazardous waste coming from the decommissioning of 'Kosovo A' power plant and other hazardous waste, in compliance with the relevant EU acquis and best practices, including:
Preparation of the Environmental and Social Impact Assessment for the Hazardous Waste Storage Facility.
Preparation of the detailed design and tender dossier for construction works of the Hazardous Waste Storage Facility and the access road. Including costs estimates.
Preparation of the detailed design for refurbishment of the storage space within ¨Kosovo A¨ compound. Including costs estimates.
Requested services, including suggested methodology.
Expertise required
Qualifications and skills
At least Master's Degree Academic level, or 8 years equivalent professional experience above the general professional experience below required, in the field of Civil Engineering (master degree and PhD in the above field will be scored higher).
Preferably water and environment sector related postgraduate studies.
General professional experience
At least 12 years of experience in the sector related to the development of environment and waste infrastructure projects and programmes.
Specific professional experience
Experience in drafting Tender dossiers under PRAG procedures, preferably for environment or water/wastewater projects.
Experience in at least 1 project related to detailed design for construction of solid waste storage, experience in hazardous waste storage will be considered and advantage;
Language skills
Very good command of written and spoken English.