KE2: Statistics Evaluator (Cat II)
Mid-term /Final Evaluation for Reinforcing Social Cohesion Project in Lebanon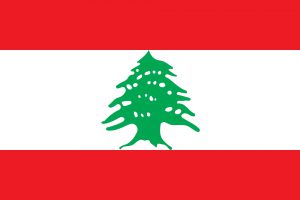 Department: Lot 4-Human Development and Safety Net
Project Location(s): Lebanon
Education: Bachelor's Degree
Global objective
This evaluation should provide an understanding of the cause and effect links between: inputs and activities, and outputs, outcomes and impacts. It should serve accountability, decision making, and learning and management purposes. It should look for evidence of why, whether or how these results are linked to the EU intervention and seek to identify the factors driving or hindering progress, in the context of an evolving cooperation policy with an increasing emphasis on result-oriented approaches and the contribution towards the implementation of the SDGs. The main objectives of this evaluation are to provide the relevant services of the European Union, the interested stakeholders with:
an overall independent assessment of the past performance of Social Cohesion decision and all its components, paying particular attention to its intermediate results and final results measured against its expected objectives; and the reasons underpinning such results;
Key lessons learned conclusions and related recommendations in order to improve current and future Actions.
Specific objectives
In particular, this evaluation will serve to understand the performance of the Action, its enabling factors and those hampering a proper delivery of results in order to adjust its design (Mid –term  evaluation –component 2) and  to inform the planning of the future EU interventions and Actions(component 1)  in the sector of social cohesion. The main users of this evaluation will be the EU delegation to Lebanon, the office of Minister of State for administrative reform and the involved institutions might as well use it.
Expertise required
Qualifications and skills
 At least a Bachelor Degree in Statistics, Mathematics, Economics or a degree relevant to the field of work or equivalent professional years of experience in the field (minimum 3 additional years to the number of years of experience requested  as per guidelines of SIEA frame work contract);
General professional experience
The expert shall have a significant in development cooperation.
Specific professional experience
A professional experience in the analysis, evaluation or management of projects dealing with statistics, surveys and social protection;
Work experiences in projects dealing with social policy institutions and their management;
Work experiences in projects dealing with reform and capacity building of statistical institutions, the productions of indicators related to social and national accounts and conducting national surveys;
An experience in the areas related to Lot 4- Human Development and Safety net  area 5) Social Inclusion and Protection.
Language skills
English : the expert shall possess a level 1 expertise;
Arabic : the expert shall eventually posses a level 1 expertise.