KE1/TL: Microbiology Expert (Cat I)
Project: Assessment of the quality, safety and accessibility of current microbiological services in Montenegro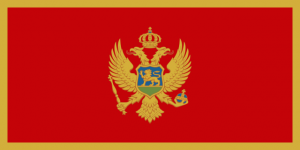 Department: Lot 4: Human development
Project Location(s): Montenegro
Education: Master's Degree
Global objective 
To provide services that will lead to identification of needed works, equipment and other capacity investments in public health microbiology services that will lead to improvement of accessibility and availability of the most modern diagnostic health services to all Montenegrin citizens.
Specific objective 
To secure expertise and consultation services of one microbiology and one civil engineer or architect experts that will conduct the assessment of currently available infrastructure, space, equipment and human capacities of public microbiology laboratories that will serve as a corner stone for further improvement of the laboratories, services and equipment in order to fill gaps in microbiology services identified by ECDC. At the same time, the assessment will be used to effectively plan the costs and to provide technical specifications of the equipment that can be tendered out and that will be a subject of supply under IPA 2018 programme and also all the necessary construction works that will be covered with addressed through a different funding source.
Expertise required
Qualifications and skills
University degree of medical background.
At least Master's Degree Academic level in microbiology.
Adult training and facilitation skills.
General professional experience
At least 12 years professional experience working in the field of microbiology in microbiology laboratories.
At least 3 years professional experience in management of microbiology laboratory (Head or equivalent position).
Specific professional experience
Work experience with WHO, ECDC or another international public health organization related to management of microbiology departments is an asset.
Expertise on assessing performance of microbiology laboratories is an asset.
Experience in preparing large scale microbiology equipment supply purchase and distribution.
In country (Montenegro) experience related to management of Microbiology processes is an asset.
Language skills
Proficient knowledge of spoken and written English language.
Knowledge of Montenegrin language is an asset.