KE1/2/3: Rural Development Expert (Cat I,II,III)
Balochistan Rural Development and Community Empowerment Programme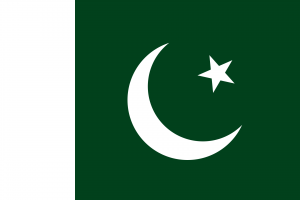 Department: European Union
Project Location(s): Pakistan
Education: Master's Degree /Bachelor's Degree
Global objective
The overall objective is to support the Government of Balochistan in reducing the negative impact of economic deprivation, poverty and social inequality, environmental degradation and climate change, and to turn this into opportunities to build and empower resilient communities participating actively in identifying and implementing socio-economic development activities on a sustainable basis in partnership with local authorities.
Specific objectives
The specific objectives are: 1) To empower citizens and communities and provide them with means enabling them to implement community-driven socio-economic development interventions, an increased voice and capability to influence public policy decision making through active engagement with local authorities for quality, inclusive, and equitable service delivery, and civic-oversight; 2) To foster an enabling environment for strengthening the capacities of local authorities to manage and involve communities in the statutory processes of the local public sector planning, financing and implementation process.
Expertise required
Qualifications and skills
The experts shall have university qualification in Public Administration, Rural Economic Development or Public Finance Management.
General professional experience
Professional experience in supporting communities as well as provincial and local authorities to partner for improving the efficiency and effectiveness of front line public service delivery, so that opportunities for rural livelihoods are improved.
Specifics professional experience
Programme's conception including the technical assistance and capacity-building components and also the definition of the terms of the call for proposals guidelines;
Translation objectives into action, to conduct a comprehensive gender analysis for a gender sensitive implementation approach;
Definition of performance indicators, development of harmonised methodology for establishing baselines, and to develop harmonised monitoring, evaluation, and reporting systems;
Community participation in local development process, promoting social, economic and environmental outcomes for the communities, particularly women and marginalized groups, and increasing interactions with local authorities at all stages of formulation and implementation of local development.
Language skills
Very good language skills in English.
Linguistics skills in the local language, the Urdu is an asset.