KE2: Evaluation & Health Expert (Cat I)
Project title: Final Evaluation of the Health Sector Policy Support Programme II (HSPSP II) and the Philippine Health Sector Reform Contract (PHSRC)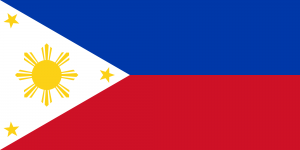 Department: Lot 4: Human Development and Safety Net
Project Location(s): Philippines
Education: Master's Degree in public health, health economics or public financial management
The main objectives of this evaluation are to provide the relevant services of the European Union, the interested stakeholders and the wider public with:
An overall independent assessment of the past performance of the Health Sector Policy Support Programme II (HSPSP II) and the Philippine Health Sector Reform Contract (PHSRC), paying particular attention to its results measured against its expected objectives; and the reasons underpinning such results as well as enabling factors and those hampering achievement of results to understand the performance of the Budget Support Programme;
Key lessons learned, conclusions and related recommendations in order to improve future EU funded Health Sector Budget Support programmes in low and middle income countries.
Concrete recommendations and a draft road map for technical assistance areas to be supported by the EU – WHO Universal Health Coverage partnership programme, expected to start June 2019.
In particular, this evaluation aims at assessing:
To what extent the Health Sector Policy Support Programme II (HSPSP II) and the Philippine Health Sector Reform Contract (PHSRC) have achieved their expected results, notably through contributing to the implementation of the partner government's sector strategies: the 'FOURmula ONE for Health' (F1) implementation framework 2005-2010, the Aquino Health Agenda (AHA) that prioritized achieving universal health care (UHC) (2011-2016) and the Philippine Health Agenda (PHA) 2016-2022, "All for Health towards Health for All"; by providing opportunities for the improvement of national policy processes and policy implementation.
The evaluation should also specifically analyse how the budget support programmes have contributed (or not) to strengthen Public Financial Management (PFM) systems, including improved transparency within government systems, improved Domestic Revenues Mobilisation and stronger accountability.
The evaluation will also pay attention to other aid modalities (basket/common funds, projects), in order to assess the complementarity and synergy (or discrepancy) of these modalities with budget support.
It should also assess the effects of the budget support operations on the M&E systems in the sectors supported by the programme. Budget support should aim to strengthen the monitoring systems in the sectors it supports, in alignment with the existing national level monitoring and evaluation systems and contribute to the improved availability and credibility of data. Availability of the robust progress reports by the government, providing results information against targets set under the strategy, and the use of these reports to facilitate informed policy dialogue between the different stakeholders (CSOs, private sector, Parliament, donors) and evidence-based decision making is one indicator of the capacity of the government in the area of M&E.
The evaluation will formulate recommendations regarding activities to be included in the roadmap to be implemented under the WHO – EU Universal Health Care Partnership for the Philippines, scheduled to start in June 2019.
Expertise required
Qualifications and skills
At least a Master's Degree in public health, health economics or public financial management – or in its absence, equivalent professional experience of at least 15 years.
General professional experience
At least 12 years' experience in the areas related to the evaluation.
Specific professional experience
Proven in depth knowledge and experience in at least three (3) different developing countries, for at least three (3) continuous months in each of the three (3) countries
Relevant professional experience in South East Asia and experience in the Philippines is considered an advantage
At least 2 years' experience in programme evaluations
Combined team experience
The team must have at least one expert with experience in evaluation of EU budget support actions
The team must have at least one expert with experience in health sector financing and
Experience in health insurance systems is an important asset
The team must have at least one expert with experience in health systems strengthening
The team must have at least one expert with experience in health management information systems
The team must have at least one expert with 3 years' experience in strengthening Public Financial Management systems
Language skills 
Excellent command of written and spoken English