KE1/TL: Private Sector Development Expert (Cat I)
Project title: Identification and Formulation Mission: Supporting Rwandan Economic Growth and Job creation through Private Sector Development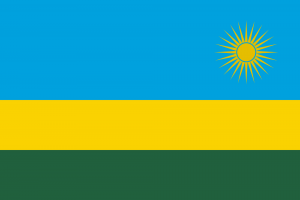 Department: Lot 2: Infrastructure, sustainable growth and jobs
Project Location(s): Rwanda
Education: Master's degree in economics, finance, development studies
The overall objective is to promote inclusive and suitable economic growth and bolster job creation efforts in Rwanda.
More specifically, the purpose of the assignment is to support the Government of Rwanda and the EU in the identification and formulation of an EU (or joint-donor) programme to strengthen and enlarge private sector development throughout Rwanda (Kigali and secondary cities), among others through building awareness and capacity of what constitutes bankable proposals, and what is needed to develop such proposals including on the regulatory / policy / government side. Special attention will be given to sustainable jobs creation decent work; gender / youth issues; sustainable tourism; the digital economy; and formalising the informal economy thereby increasing the potential for Domestic Revenue Mobilisation (DRM). This programme will make full use of not-for-profit organisations: business apex organisations, but also national and international NGOs, and national and international universities or educational institutes / training centres.
Expertise required
Education
Master's degree or higher in economics, finance, development studies or relevant fields or equivalent professional experience
General professional experience
At least 12 years' experience in as many as possible of the following fields: private sector development; national, regional and local economic development and job creation; agri-business development; industrial parks development; project preparation funds; gender & youth issues.
Specific professional experience
Proven experience in the design of programmes in support of private sector development and/or employment generation and SME development, in at least 3 different developing countries;
Knowledge of EU identification and formulation processes will be considered a distinct advantage;
At least ten years' experience in the implementation of private sector development projects in transition or developing countries. Such experience will be considered more relevant if referring to EU-funded interventions, if specifically applied to the East African region, and if youth & gender issues were part of the experience;
Proven experience in monitoring or evaluating development programmes relating to private sector development;
Proven managerial skills as far as orienting a mission; analysing complex situations; relating professionally, effectively and efficiently with multiple stakeholders over a limited duration of time to extract as much information as possible; and drafting possible and feasible scenarios;
Proven experience of EU policy and procedures would be an advantage;
East Africa and Rwanda experience would be considered an asset.
Language
An excellent command of both oral and written English.