KE1: Natural Resources Management Expert (Cat I)
Study on the transboundary needs and opportunities for natural resource management in the South Sudan-Ethiopia Boma-Gambella Landscape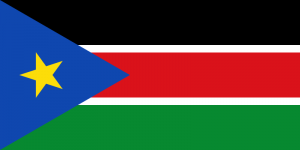 Department: Lot 1: Sustainable management of natural resources and resilience
Project Location(s): South Sudan
Education: Master's Degree
Global objective 
The objective of this mission is to update and deepen understanding of the linkages between, and strengthen and expand transboundary natural resource management and wildlife conservation between South Sudan and Ethiopia in the Boma-Gambella Transboundary Landscape.
Specific objective 
Enhances the knowledge of the transboundary linkages between the two landscapes by conducting a study with particular focus on socio-economics, gender dynamics, natural resource management, wildlife, trafficking, conflict, security, and legislation, policies and international frameworks;
Identify and prioritize opportunities for future investments and cooperation to advance transboundary collaboration on wildlife conservation and natural resource management;
Pilot targeted key wildlife conservation and natural resource management activities implementation in the corridor area between Boma National Park and Gambella National Park.
Expertise required :
Qualifications and skills :
Master's level Degree in Natural Resource Management or other relevant study. In the absence
of a Master Degree 10 years of equivalent experience in natural resources management.
General professional experience :
At least 12 years' experience in sectors related to sustainable management of natural resources
and resilience.
Specific professional experience : 
Essential criteria: proven knowledge and experience of at least 1 year of project/program
management, in transboundary cooperation, wildlife conservation and/or natural resource
management, security, community engagement, policy development;
Essential criteria: proven experience in conducting at least one similar mission (more than 30
days) with a similar scope for international organizations, bilateral/multilateral donors;
Familiar with the Horn of Africa Region; experience with working in South Sudan and/or
Ethiopia will be considered an advantage;
Proven experience and comfortable with working in a multicultural environment, and
conducting field trips to isolated areas;
Effective "roll up the sleeves" work ethic; ability to get things done;
Strong personality, self-motivated, diplomatic;
Creative, solution oriented with excellent interpersonal skills;
Excellent reporting and computer skills required.
Language skills : 
Excellent command of the English language (C2 level essential requirement).