KE1/TL: Rural Development and Agriculture Expert (Cat I)
Project title: Ex-Post Evaluation Banana Accompanying Measures Suriname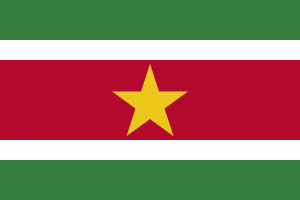 Department: Lot 1: Sustainable management of natural resources and resilience
Project Location(s): Suriname
Education: Bachelor's Degree
Global objective
The global objective of the assignment is to provide an Ex-Post Evaluation Banana Accompanying Measures Suriname, focusing on the assessment of achievements, the quality and the results of EU Actions in the context of an evolving cooperation policy with an increasing emphasis on result-oriented approaches and the contribution towards the implementation of the SDGs.
The main objectives of this evaluation are to provide the relevant services of the European Union, the interested stakeholders with:
An overall independent assessment of the past performance of the Banana Accompanying Measures Suriname, paying particular attention to its results measured against its expected objectives; and the reasons underpinning such results;
key lessons learned, conclusions and related recommendations in order to improve current and future Actions in Agriculture sector.
Specific objectives
In particular, this evaluation will serve to understand the performance of the Action, particularly the impact and sustainability of the projects undertaken; its enabling factors and those hampering a proper delivery of results as to inform the implementation of ongoing and planning of future EU interventions and Actions in the same sector.
In addition, it will serve to identify key lessons and propose practical recommendations for potential follow-up actions by the Government and the private sector and possible alternative strategies in the sector.
The main users of this evaluation will be the EU Delegation; DEVCO C1; the main Ministries involved in the BAM programme (i.e. the Ministry of Finance and the Ministry of Agriculture, Animal Husbandry and Fisheries) and FAI itself.
Expertise required
Qualifications and skills
Minimum of 6 years of experience in evaluation.
Minimum of 10 years of experience in rural development programmes in the ACP, preferably the Caribbean region.
General professional experience
The expert shall have experience with evaluations conducted in the Caribbean region; a sound practice of development interventions in the sector of rural development/ Agriculture.
Specific professional experience
Minimum of 5 years of professional experience with agricultural organisations, agricultural sector institutions, agricultural strategy development, capacity building and support to farmer groups.
Language skills
Fluent in spoken and written English, with excellent report writing skills.
At least the expert shall possess a level C1 expertise in Dutch; or in its absence,  a level B2 expertise in Dutch.