KE1: Team Leader – Civil Engineer
Project: Technical Audit of the Infrastructure Interventions Implemented Through PROMAC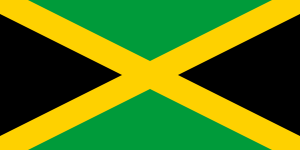 Department: Lot 2: Infrastructure, sustainable growth and jobs
Project Location(s): Jamaica
Education: MSc in Civil Engineering, Dipl. Ing. or equivalent
The overall objective of the project is to provide support to Jamaica in attaining Millennium Development Goals (MDG) 4 "Reducing Child Mortality" and 5 "Improving Maternal Health".
The specific objective is to provide a factual report on the works/services carried out by the contractor(s) in charge of the works and the Government entity/Consultant in charge of the associated supervision, with regard to the organisational, technical, safety, contractual and financial aspects, during the implementation of the project.
Expertise required
Qualifications and skills
University degree in Civil Engineering (completed at least at Master level, e.g. M.Sc., M. Eng, Dipl.Ing. or equivalent)
A specialisation in building construction is an advantage
Membership of recognized professional bodies in Civil Engineering is an advantage
General professional experience
A minimum of twelve (12) years of work experience in civil engineering construction
Specific professional experience
A minimum of ten (10) years of experience in building construction contracts in the capacity of either Resident Engineer (Supervisor's Representative) or Site Agent (Works contractor's Representative)
Experience working on the Contractor's side is considered an advantage
Experience in audit of construction contracts is considered an advantage
Experience in developing countries is considered an advantage
Experience in EDF conditions for works contract is an advantage
Experience in infrastructure works and/or building projects in the healthcare or medical sector is considered an advantage.
Language skills
Fluency in English is mandatory. A minimum of 3 years relevant work experience in an English-speaking environment is required if English is not the expert's mother tongue.