KE1/TL: Economic Expert (Cat I)
Project: ODA and Financing study for Vietnam's health sector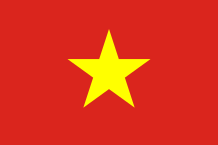 Department: Lot 6: Innovative financing for development
Project Location(s): Vietnam
Education: Master's Degree
Global objective 
To assist Vietnam's health sector in coping with the tightening of State Budget for health (public sector contribution) and phasing out of ODA.
Specific objective 
To undertake an ODA and Financing study for Vietnam's health sector.
Expertise required :
Qualifications and skills : 
At least equivalent to a completed master degree related to economics, finance, or other relevant discipline;
Degree would be an advantage.
Specific professional experience 
A minimum of 12 years of professional experience in the area of health ODA;
A minimum of 10 years of relevant international experience in developing countries or countries with transition economies;
Experience with the Paris Declaration, Accra Agenda for Actions, Busan Partnership for Effective Development Cooperation and Addis Ababa Action Agenda on Financing for Development;
Experience with public resource mobilization through infrastructure investment and taxable revenue generation; public private partnership; and blended financing;
Skills and experience of collecting and analysing information and materials as well as conducting key interview, taking part in and facilitating group discussion;
Experience in being in at least one Team Leader position.
Language skills 
Fluency in English, both written and spoken.