KE3: Public Finance Management Expert (Cat II)
Project: ODA and Financing study for Vietnam's health sector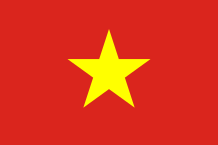 Department: Lot 6: Innovative financing for development
Project Location(s): Vietnam
Education: Master's Degree
Global objective 
To assist Vietnam's health sector in coping with the tightening of State Budget for health (public sector contribution) and phasing out of ODA.
Specific objective 
To undertake an ODA and Financing study for Vietnam's health sector.
Expertise required :
Qualifications and skills : 
At least equivalent to a completed master degree related to public management, public finances, economics, or other relevant discipline.
Specific professional experience 
A minimum of 6 years of professional experience in public policies or public finance management;
Experiences in ODA funded projects relating to public policies or public finance management;
Solid track record of senior level working experience in areas related PFM, public administration and socio-economic development;
Experience in budgeting practice in Vietnam and process of budget formulation, budget revenue (collecting); budget allocating (prioritizing), and execution (oversight);
Experience in budget allocation and budget oversight at central and provincial levels (taking into the account the provisions of the State budget law provisions in use of the budget allocation at local level);
Experience in preparing the reports submitted to the ODA partners, having skills of consolidating the data;
Experience in international cooperation in Vietnam's health sector.
Language skills 
Fluency in English and Vietnamese: listening, writing, reading, and speaking.