KE2: Public Health Expert (Cat II)
Project: ODA and Financing study for Vietnam's health sector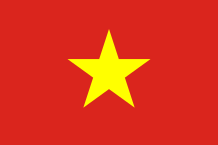 Department: Lot 6: Innovative financing for development
Project Location(s): Vietnam
Education: Master's Degree
Global objective 
To assist Vietnam's health sector in coping with the tightening of State Budget for health (public sector contribution) and phasing out of ODA.
Specific objective 
To undertake an ODA and Financing study for Vietnam's health sector.
Expertise required :
Qualifications and skills : 
At least equivalent to a completed master degree related to health or other relevant discipline.
Specific professional experience 
A minimum of 6 years of professional experience in public health, health reporting or similar fields;
Experience in conducting the outcome analysis for the health programmes and their effectiveness;
Skills and experience of collecting and analysing information and materials as well as conducting key interviews, and facilitating group discussion;
Experience in the health sector in Viet Nam and experience working with international partners in the health sector.
Language skills 
Fluency in English and Vietnamese: listening, writing, reading, and speaking.