Arda Güçyetmez
Project Manager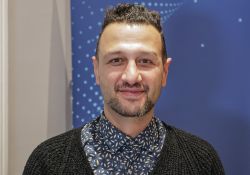 Public Administration Reform

Economic Development

Education and TVET

Grant Scheme Management
Master of Business Administration, Bilkent University Turkey and Tilburg University Netherlands

Bachelor of Science in Mining Engineering, Hacettepe University, Turkey
Mr Gucyetmez is a project manager with more than 17 years of professional experience, out of which 9 years in public and private sector consultancy in business development, adaptive knowledge management, capacity building, change management and sector reform in industries ranging from public finance management through entrepreneurial finance to private sector development. He has extensive experience in conducting in-situ and desk baseline assessments, problem-solving and managing a portfolio of projects.
With a solid experience in EU-funded technical assistance projects, Mr Gucyetmez specialises in drafting strategic technical proposals and contributes to our institutional transactive memory through knowledge generation, repository and handover. He ensures knowledge dissemination throughout life cycle of each and every project, provides oversight for quality assurance, and continuously contributes to process development.
Mr Gucyetmez gained hands-on expertise through working closely with in-house experts and project managers in thematic fields such as monitoring and evaluation, public service delivery as part of broader public finance management systems and practices, private sector and entrepreneurship, labour market development, education sector in entirety, climate change and energy sectors amongst others. Mr Gucyetmez is fluent in English and German.