Africa: Develop a platform strategy and an online interactive digital platform for innovation and entrepreneurship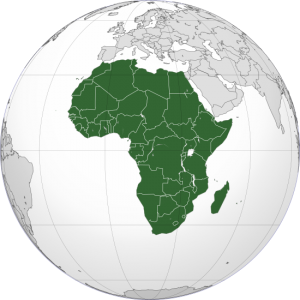 Country
Several African countries
Client
African Development Bank
Sector
Economic & Private Sector Development; Information & Communication Technology; Education & Employment Promotion
The Innovation and Entrepreneurship Lab launched by the AfDB has the objective of supporting youth employment and entrepreneurship in Africa by strengthening the capacity and operational reach of Enterprise Support Organizations (ESOs) such as business incubators, accelerators and fund managers. Our role included the development of the following components:
A platform strategy for the Innovation and Entrepreneurship Lab
A platform that will provide online access to a database and interactive map of ESOs in Africa
Recommendations, including rules and procedures for data management in the matter of acquiring data on entrepreneurship in Africa and making this data available online while providing database management and search functionality to the Lab team and to users online
Recommendations on securing the data required in respect of GDPR, cybersecurity, information privacy and related concerns
Assessment of the feasibility / desirability of establishing a crowdfunding / crowdlending facility for early state entrepreneurs and start-ups as part of the platform
To house the platform and data it contains in a cloud
To develop English / French interfaces as well as search and display functionality for online access including access using mobile devices
To develop and then present the platform and related applications as described in deliverables to AfDB staff
To train AfDB staff responsible for operating the platform and related applications and to prepare related documentation for this purpose
The final output included a platform prototype and accompanying strategy for the Innovation and Entrepreneurship Lab. The next phase plans to further develop in technology (i.e. AI, data analytics) and services (i.e. incentives) offered by the platform. The platform facilitates collaboration, linkages and partnerships between actors in support of entrepreneurship in Africa and knowledge sharing including online learning, services and applications.
Following approval from the AfDB, Luvent has been selected as the implementation partner for the next phase of scaling the platform.
Assessed the current situation of existing platforms in Africa, including SWOT analysis
Proposed a platform strategy for service delivery in support of ESO strengthening and entrepreneurship support, best practices in using platforms in Africa, and the feasibility of the Lab platform
Developed and hosted an evolutive platform with an online database of ESOs
Provided an interactive online map of African ESOs listed by country and location, linked to the database to automatically update changes
Assessed the possibility of developing a crowdsourcing platform
Trained AfDB staff in the use and operation of the tools and applications to be developed, including a presentation in Abidjan