work with us
Luvent Consulting is an innovative consulting firm in the field of international development. Working with us means to implement interesting and challenging projects, take responsibility and work with an experienced team that supports you.
You will be part of a corporate culture which is characterized by a sense of partnership and long-term relationship that make Luvent Consulting unique. We attach great importance on flat hierarchies and communication at equal level – among colleagues, but also with our customers. Our success is based on the specific skills, experience, personality and quality of our employees.
The career of each consultant is planned individually and we help you to achieve your personal goals with us. Since our foundation we are on a clear path of growth and expand our strong market position continuously.
Luvent Consulting is an international development consultancy with headquarters in Berlin, Germany and regional offices in Africa, Asia and Latin America. We offer various types of consulting services to public institutions and organisations. Projects are implemented worldwide and are often funded by different international donor organisations.
We cover all relevant public sectors including new demands in the field of climate change and digitalization.
If you meet one of the required consulting profiles you should contact us and forward us your CV. The application process is individual and fast. You can also register your CV in our database of experts and we will contact you for suitable project opportunities in the future. Different standardized CV templates can be downloaded here.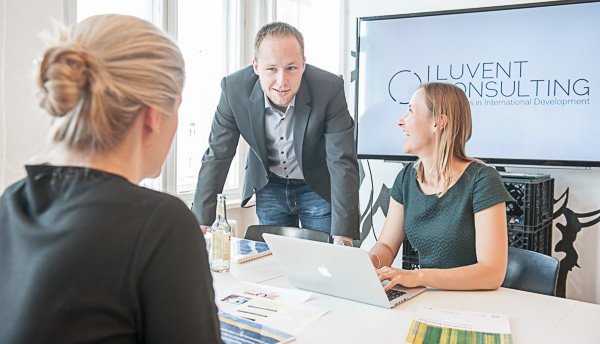 We offer challenging projects in an international demanding environment. In order to solve the complex problems in our service areas we work in interdisciplinary project teams consisting of industry and functional experts. You develop in close and trustful cooperation with our clients tailor-made solutions: new strategic approaches and their implementation, capacity building activities, sector and country studies, project evaluations and trainings. Take responsibility and convince us from your experiences and personality.