Egypt: Implementation of an organization-wide Risk Management Policy and Risk Management Guidelines to set up risk management procedures at the MSMEDA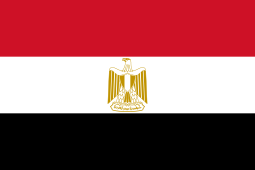 Client
Micro, Small and Medium Enterprise Development Agency (MSMEDA)
Sector
Education & Employment Promotion; Economic & Private Sector Development
The Micro, Small and Medium Enterprise Development Agency (MSMEDA) was established on April 24, 2017 to address root causes for irregular migration through employability and labour-intensive works, funded by the European Union Emergency Trust Fund for Africa (EUTF). We supported the MSMEDA and EUTF in setting up and ensuring a functioning and effective internal control system, in order to safeguard the EU financial interests following a system audit of MSMEDA that found a critical lack of formal risk management policy.
Our technical assistance focused on addressing and remedying the identified weaknesses under the internal control function, especially in the field of risk management. Following our assessment, we drafted an organization-wide Risk Management Policy and Risk Management Guidelines, implemented a risk register for the entire organization and each sub-sector and set up measures to allow yearly updates of this risk register. As part of the project, we provided training materials and capacity building to relevant sectors and departments.
The project was implemented for a total of 36 months, including continued monitoring of the MSMEDA's internal risk management policy to ensure implementation of the recommendations and strategies.
Conducted data collection and background analysis
Designed roadmap with MSMEDA stakeholders and obtained approval from relevant management levels
Appointed the MSMEDA risk coordinator
Drafted Risk Management Strategy and Guidelines
Developed a Risk Register Template and consolidated MSMEDA's risk registers
Developed training materials and trained all relevant sectors and departments
Monitored the implementation of the strategy