Egypt: ICT Policy Review Programme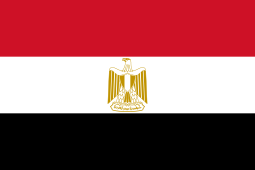 Sector
Information & Communication Technology
The United Nations Conference on Trade and Development (UNCTAD) ICT Policy Review Programme provides policy advice to countries requesting assistance in building and maintaining a dynamic and responsive ICT policy environment. It aims to ensure that national ICT programmes become an instrument for supporting relevant components of a national development agenda, helping local industry compete in a knowledge-based, global economy, generating better paying jobs, enhancing financial inclusion and standards of living, reducing poverty, and promoting economic growth and export diversification.
This specific project responded to the request of the Government of Egypt to assist in the development of a National Strategy on E-Commerce establishing short, medium and longer-term targets and policy recommendations for implementation. The assignment built upon the UNCTAD ICT Policy Review of Egypt that was completed in 2011. In close cooperation with the Ministry of Communications and Information Technology (MCIT) and other ministries, the project aimed at supporting the Government in developing its national e-commerce strategy. This included the analysis of Egypt's e-commerce potential and of online market challenges and opportunities in the light of current trends and best practices. The project sought to build policymaking capacity to reap development gains from e-commerce.
The project was conducted in two phases. The First Phase (assessment), assessed and took stock of the status of e-commerce in Egypt. It identified key strengths, weaknesses, barriers and opportunities for e-commerce in the country, analysed e-commerce policies and strategy frameworks, highlighted key sectors for e-commerce development, and examined the country's e-commerce ecosystem taking into consideration policy areas ranging from logistics to e-payment systems.
the Second Phase (strategy formulation), on the basis of findings and analysis conducted in the First Phase, the team developed a strategy framework and formulated proposals to be included in an integrated national e-commerce strategy for Egypt. These included policy recommendations and strategic measures aimed at meeting the strategic short and long-term development goals of Egypt.
Analysed Egypt's e-commerce potential, online market challenges and opportunities
Assisted the MCIT in designing the e-commerce national strategy, formulating proposals and providing policy recommendations and strategic measures to be taken
Provided capacity-building to the MCIT to implement the strategy and reap gains from e-commerce