Pakistan: External performance monitoring of the Balochistan Rural Development & Community Empowerment Programme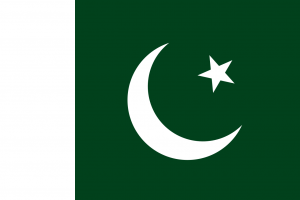 Client
Delegation of the European Union to Pakistan
Sector
Agriculture & Rural Development; Economic & Private Sector Development
The overall objective BRACE Programme is "to support the Government of Balochistan in reducing the negative impact of economic deprivation, poverty and social inequality, environmental degradation and climate change, and to turn this into opportunities to build and empower resilient communities participating actively in identifying and implementing socio-economic development activities on a sustainable basis in partnership with local authorities". The specific objectives of the Programme are:
to empower citizens and communities and provide them with means enabling them to implement community-driven socio-economic development interventions, and increased voice and capacity to influence public policy decision making through active engagement with local authorities for quality, inclusive, and equitable service delivery, and civic oversight; and
to foster an enabling environment for strengthening the capacities of local governments/ authorities to manage and involve communities in the statutory processes of the local public sector planning, financing and implementation process. A copy of the Action Document is attached with these Terms of Reference for further information.
The Programme has three key components: 1) Community Empowerment through social mobilisation and social & productive assets creation and social and productive assets and infrastructure, 2) Development and implementation of a community-led development policy framework, accompanied by technical and institutional capacity-building interventions, and 3) Public Finance Management reform. Component 1 is implemented by three Rural Support Programmes, namely Rural Support Programmes Network, National Rural Support Programme, and Balochistan Rural Support Programme, Component 2 and 3 are implemented by the Government of Balochistan with Technical Assistance Services, respectively, from Human Dynamics and Oxford Policy Management, contracted by the EU separately for each component.
We are continually monitoring the BRACE Programme implementation for informed and timely decision making, for contributing to ongoing learning, and for supporting the achievement of the envisaged BRACE Programme results and sub-results. This requires close coordination with the DUE to Pakistan, the local government and various key partners of the project.
Conducted initial data collection and background analysis
Reconstructed the Intervention Logic and description of Theory of Change
Created the methodological design of the evaluation and matrix
Conducted in-depth document and stakeholder analysis through interviews on the field
Formulated overall assessment, conclusions and recommendations in a Final Report and debriefings
Monitored arrangements of implementing partners, assessing their quality/capacity with a view to identify capacity-building needs and ensure quality implementation, and made recommendations for improvement