Paraguay: Mejorando la calidad educativa a través del diseño de la nueva formación docente inicial y la elaboración del nuevo plan maestro para la formación práctica pedagógica en aula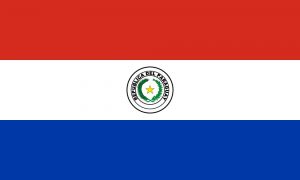 Client
Ministry of Education and Sciences
Sector
Education & Employment Promotion; Information & Communication Technology
Following large social consensus in Paraguay regarding the necessity of change in the education system planning and positive signals towards educative change through the training of teachers, the Ministry of Education and Sciences initiated this project with an overall objective to improve the quality of education through an updated training program for newly initiated teachers and a new Master Plan for the pedagogical training and practice of classroom teachers.
The project was implemented through two components:
Component 1: The training of newly initiated teachers, under the supervision of the Vice Ministry of Superior Education. Specific tasks included elaborating curriculum designs for elementary school teachers, with the fundamentals of teacher training, theoretical references, professional and occupational outline, general objectives of the training, the curriculum, study plan, methodological orientations, and processes of evaluation. An accompanying study plan was developed for the roll-out of the module.
Component 2: A Master Plan, under the supervision of the Vice Ministry of Elementary Education. Specific tasks include elaborating a Master Plan with progress maps, scope and sequence of teaching content per curriculum area, and a system of pedagogical innovation. A standardized web platform was also designed to support the implementation and monitoring of the Master Plan.
The components were simultaneously implemented, in close consultation with the Ministry of Education and Sciences and vice ministries.
Coordinated regularly with key stakeholders
Collected data and consulted 50+ pedagogical trainers for references from Paraguay and surrounding countries
Analysed data to provide recommendations for transformation
Designed an updated program for the training of newly initiated teachers
Designed a Master Plan for systemic innovation
Created educative materials for teachers, students, and local curriculum trustees to accompany the Master Plan
Validated curriculum document with 80+ pedagogical trainers
Designed a WEBAPP and BIG DATA platform for implementation and monitoring of the Master Plan