Papua New Guinea: Trade-Related Assistance Programme Phase II (TRA2)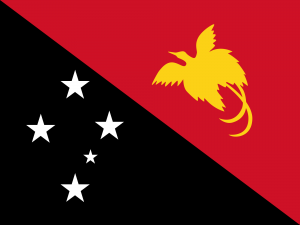 Client
Delegation of the European Union to Papua New Guinea
Sector
Economic & Private Sector Development
The Trade Related Assistance Programme Phase II (TRA2) was signed by the European Union in November 2013 to contribute to an increase to trade with the intention of growing the economy sustainably and reduce poverty. It would achieve trade-led economic growth by targeting the: 1) lack of clear responsibilities, coordination and communication of trade actors; 2) lack of capacity for trade policy analysis, formulation, implementation and negotiations; 3) constraints in trade facilitation (customs and quality compliance bodies).
We provided an overall independent assessment of the past performance of 9 actions under the TRA2 and lessons learned to improve current and future actions. In particular, the assessment focused on the relevance of key areas in trade facilitation upon which future EU interventions can focus. An emphasis was placed on results-oriented approaches and the contribution towards the implementation of the SDGs.
The evaluation was conducted according to the five standard evaluation criteria of the Development Assistance Committee (DAC) of the OECD: relevance, effectiveness, efficiency, sustainability and early signs of impact. Two additional criteria from the EU were: the EU added value, and the coherence of the action with the EU strategy in Papua New Guinea and other EU policies and member state actions.
The final output consisted of a Final Report including Executive Summary delivered to the DUE Papua New Guinea in Port Moresby, discussing findings, conclusions and recommendations. A final slide presentation was also delivered to key stakeholders.
Conducted background and stakeholder analysis
Reconstructed the Intervention Logic and Theory of Change
Designed the methodology and evaluation matrix
Identified information gaps and hypotheses to be tested in the field phase
Gathered primary evidence through interviews, consultation of relevant indices, and surveys in Port Moresby and Lae
Analysed data to provide formulation of overall assessment, conclusions and recommendations
Managed stakeholders at country level through kick-off, debriefing and final meetings in Port Moresby