Papua New Guinea: Rural Economic Development Programme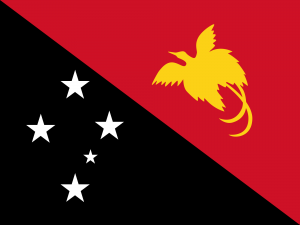 Client
European Union Delegation to Papua New Guinea
Sector
Agriculture & Rural Development; Environment & Climate Change
The Rural Economic Development Programme Phase 1 (RED 1) aimed at improving the livelihood of the rural people in Papua New Guinea through checking and developing the capacity of government and private stakeholders in the implementation of rural development plans and gathering material for activities in the second phase, RED 2. The three components of the RED 1 program were: Rural Economic Development; Climate change, forestry and REDD; and Cocoa Pod Borer, a contribution to the World Bank's Productive Partnerships in Agriculture Project (PPAP) to tackle the spread of the cocoa pod borer disease in PNG.
We analysed the entire term of the RED 1 programme from 2011-2019 to provide the European Union and interested stakeholders with an overall assessment of the past performance of the programme with particular attention to concrete results, and reasons underpinning them. The assessment was carried out using the five standard DAC criteria of relevance, effectiveness, efficiency, sustainability and impact, in addition to two EU specific evaluation criteria of the EU added value and coherence of the Action with EU strategy in Papua New Guinea.
This assessment was used to understand the performance of the Action, its enabling factors and those hampering a proper delivery of results so as to inform the planning of future EU interventions and Actions in the same sector. The lessons learnt, conclusions and recommendations of the evaluation were useful for informing future EU interventions in the sector.
Conducted initial data collection and background analysis
Reconstructed the Intervention Logic and description of Theory of Change
Created the methodological design of the evaluation and matrix
Conducted in-depth document and stakeholder analysis through interviews on the field
Formulated overall assessment, conclusions and recommendations in a Final Report and debriefings