Sénégal : Projet de Développement par les énergies renouvelables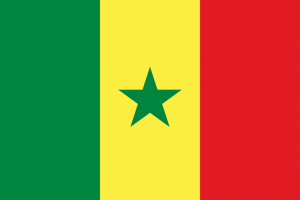 Client
Délégation de l'Union Européenne en Sénégal
Sector
Environment & Climate Change
The European Union financed the action "Projet de Développement durable par les Énergies Renouvelables au Sud-Est du Sénégal" from February 2015 to December 2019 to provide rural electrification to 40 villages through solar-powered mini-grids situated in the Ziguinchor, Sedhiou, Kolda and Tambacounda region of south-east Senegal.
The overall objective of this project was to provide an overall independent assessment of the action's performance and lessons learned to improve current and future actions. In particular, the evaluation served to understand the performance of the actions in addition to the factors enabling or inhibiting the attenuation of expected results. An emphasis was placed on results-oriented approaches and the contribution towards the implementation of the SDGs.
The evaluation was conducted according to the six standard evaluation criteria of the Development Assistance Committee (DAC) of the OECD: relevance, effectiveness, efficiency, sustainability, coherence and early sign of impact. An emphasis was placed on the aspects of gender, in terms of:
the equitable distribution between men and women of the advantages resulting from the project;
the gender breakdown of the analysis on local actors' perceptions towards the results;
the gender breakdown of the analysis on local actors' participation in the project, especially during capacity building;
the gender breakdown of the analysis on local actors' capacities in ensuring the viability of project results and implementations.
Conducted background and stakeholder analysis
Reconstructed the Intervention Logic and Theory of Change based on documentation and interviews
Designed the methodology and evaluation matrix
Identified missing information and hypotheses to be tested during the Field Phase
Gathered primary evidence through focus groups and visits in all 40 villages and meetings with stakeholders at the national level during a Field Phase
Analysed data to provide final results
Presented final findings to relevant stakeholders
Managed stakeholders through kick-off, debriefing and final meetings in Dakar.