Sierra Leone: Bandajuma-Liberian Border Road and Bridges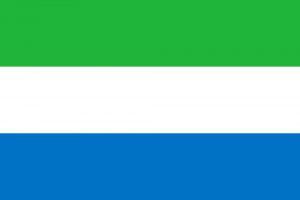 Client
Delegation of the European Union to Sierra Leone
Sector
Infrastructure & Transport
The European Union allocated funds to the programme "Bandajuma-Liberian Border Road and Bridges in Sierra Leone" in order to rehabilitate the road leading from Bandajuma to the Liberian border. Specifically, the road was upgraded from a class II non-asphalted road to a class I all-weather road compliant with ECOWAS Standards, three bridges were built, and axle load controls were improved.
We provided an overall independent assessment of the past performance of the programme and lessons learned to improve current implementation and future actions. In particular, the evaluation served to understand the performance of the programme, its enabling factors and those hampering a proper delivery of results. The assessment was conducted according to the five standard criteria of the Development Assistance Committee (DAC) of the OECD: relevance, effectiveness, efficiency, sustainability and early signs of impact. Two additional criteria from the EU were: the EU added value and the coherence of the action with the EU strategy in Sierra Leone transport sector and other EU policies and member state actions.
The final output consisted of a Final Report including Executive Summary delivered to the EUD Sierra Leone in Freetown, discussing findings, conclusions and recommendations. A final slide presentation was also delivered to key stakeholders. The results of the Final Report helped to elaborate future infrastructure and transport interventions in the region.
Conducted background and stakeholder analysis
Reconstructed the Intervention Logic and Theory of Change
Designed the methodology and evaluation matrix
Gathered primary evidence through interviews, focus groups, storytelling sessions, and surveys
Analysed data to provide formulation of an overall assessment, conclusions and recommendations
Managed stakeholders through kick-off, debrief and final meetings in Freetown