Tajikistan: Digital Capabilities Strategic Analysis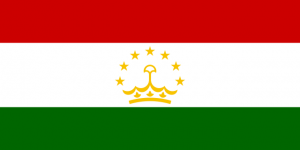 Таджикистан: Стратегический анализ цифровых возможностей
Client
Delegation of the European Union to Tajikistan
Sector
Information & Communication Technology
Client
Делегация Европейского союза в Таджикистане
Sector
Информационные и коммуникационные технологии
The overall objective of this contract is to contribute to sustainable economic development and poverty reduction in Tajikistan through the digital transformation of the country, rapid economic growth, stimulate innovation, create jobs and speed up access to quality public and private services in order to contribute to the achievement of the SDGs.
The project aims to inform and guide the development and implementation of the Digital Economy Roadmap as well as promote reforms and e-governance systems in Tajikistan, which are seen as necessary elements for enabling digital transformation in the country. It is expected that the action will help to identify priority areas for the continuation of the EU bilateral support to Tajikistan in the field of Digital Transformation and Innovation in collaboration with the Ministry of Economic Development and Trade and other key stakeholders 2021 – 2030.
Общей целью данного контракта является содействие устойчивому экономическому развитию и сокращению бедности в Таджикистане посредством цифровой трансформации страны, быстрого экономического роста, стимулирования инноваций, создания рабочих мест и ускорения доступа к качественным государственным и частным услугам для содействия достижению СДГ.
Целью проекта является предоставление информации и руководства для разработки и реализации Дорожной Карты по цифровой экономике, а также продвижение реформ и систем электронного управления в Таджикистане, которые рассматриваются как необходимые элементы для обеспечения цифровой трансформации в стране. Ожидается, что данное действие поможет определить приоритетные направления для продолжения двусторонней поддержки Таджикистана со стороны ЕС в области цифровых преобразований и инноваций в сотрудничестве с Министерством Экономического Развития и Торговли и другими ключевыми заинтересованными сторонами с 2021 по 2030 гг.
Prepare five studies that will depict the state of play (SoP) of digitalization in the country and provide a set of policy recommendations.
Telecom Sector Assessment
Digital Government Assessment
Digital Entrepreneurship and Innovation Assessment
Digital Education and Skills Assessment
Digital Resilience/Crisis Response Assessment
Подготовить пять исследований, которые покажут состояние цифровизации в стране и предоставят набор политических рекомендаций.
Оценка сектора телекоммуникаций

Оценка цифрового правительства

Оценка цифрового предпринимательства и инноваций

Оценка цифрового образования и навыков

Цифровая оценка устойчивости/кризисного реагирования
Жан-Жак КУДЕЛА
Руководитель команды Эксперт по цифровому переходу
Володимир МАТЮШКО
Эксперт по цифровой инфраструктуре подключения
Тимур АБДУЛАЕВ
Эксперт по телекоммуникационному праву
Махмудхон САРАЕВ
Эксперт по цифровому законодательству и нормативным актам
Валерий ФИЩУК
Cпециалист по цифровой Экономике
Улугбек МУСОЕВ
Эксперт по цифровой связи и экономике