Cameroun : Facilité Energie 10ème FED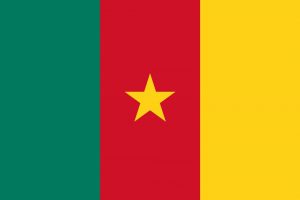 Client
Délégation de l'Union Européenne au Cameroun
Sector
Environment & Climate Change
Sous le cadre politique du Facilité Energie ACP UE II, l'Union européenne a financé 7 programmes au Cameroun afin d'améliorer l'accès à l'énergie surtout pour les populations rurales. Ce projet se concentré sur une analyse compréhensif indépendant de la performance du programme et des recommandations pour le développement des projets similaires à l'avenir. Nous mettions un focus sur les approches orientées aux résultats concrets et à la contribution aux ODD.
Under the framework of the "Facilité Energie ACP-UE II", the European Union allocated funds to 7 programmes in Cameroon to increase access to energy with a focus on rural electrification. The overall objective of this project was to provide an overall independent assessment of the programmes' performance and lessons learned to improve current and future actions. In particular, the evaluation served to establish an efficiency review of the framework intended to modernize and develop the electricity sector in Cameroon. An emphasis was placed on results-oriented approaches and the contribution towards the implementation of the SDGs. L'analyse a suivi le format CAD de l'OCDE avec les questions spécifiques suivantes :
Est-ce que l'approche de financement était adaptée aux capacités des acteurs clés du secteur?
Comment corriger les faiblesses d'implémentation qui ont causé des résultats décevants?
Quelles sont les recommandations à établir par les acteurs du secteur afin d'assurer l'optimisation de l'efficacité dans le développement de l'accès à l'électrification, étant donné les options disponibles?
Le livrable final était un rapport détaillant les résultats d'analyse, des leçons tirées et des recommandations à l'UE. Nous avons validé et présenté les résultats à la DUE à Yaoundé dans un atelier avec 30+ autres parties prenantes.
Faire une analyse documentaire du contexte et des acteurs pertinents
Reconstruire la logique d'intervention et la théorie de changement à partir des documents et des entretiens
Collecter les données primaires par des entretiens et des ateliers avec des bénéficiaires
Analyser les données pour élaborer les recommandations finales
Valider les résultats finaux dans un atelier avec 30+ représentants et acteurs clés