Cameroun : Facilité Energie 10ème FED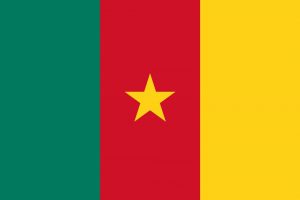 Client
Délégation de l'Union Européenne au Cameroun
Sector
Environment & Climate Change
Under the framework of the "Facilité Energie ACP-UE II", the European Union allocated funds to seven programmes in Cameroon to increase access to energy with a focus on rural electrification. The overall objective of this project was to provide an overall independent assessment of the programmes' performance and lessons learned to improve current and future actions. In particular, the evaluation served to establish an efficiency review of the framework intended to modernise and develop the electricity sector in Cameroon. An emphasis was placed on results-oriented approaches and the contribution towards the implementation of the SDGs.
The evaluation was conducted according to the five standard evaluation criteria of the Development Assistance Committee (DAC) of the OECD: relevance, effectiveness, efficiency, sustainability and early sign of impact.
The final output consisted of a Final Report including Executive Summary delivered to the EUD Cameroon, discussing findings, conclusions and recommendations. A seminar was also conducted to distribute the evaluation results to key partners in the sector.
Conducted background and stakeholder analysis
Reconstructed the Intervention Logic and Theory of Change
Designed the methodology and evaluation matrix
Analysed risks related to the evaluation methodology and mitigation measures
Gathered primary evidence through interviews and other data collection techniques during a Field Phase
Analysed data to provide an overall assessment, conclusions and recommendations
Organised a seminar with key partners to share results and best practices
Managed stakeholders through kick-off, debriefing and final meetings partly home-based