DR Congo: Final Evaluation of European Union's Infrastructure Rehabilitation and Support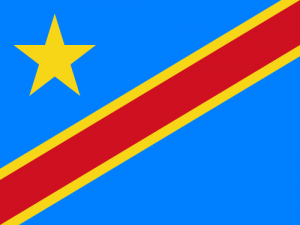 Country
Democratic Republic of the Congo
Client
Delegation of the European Union to the Democratic Republic of Congo
Sector
Infrastructure & Transport
The evaluation concerned three projects in the infrastructure sector financed by the 9th and 10th European Development Funds: the "Post-War Rehabilitation and Socio-Economic Reintegration Project in the Eastern Regions of the DRC" (LRRD), the "Road Infrastructure Maintenance and Rehabilitation Project in the DRC and the Urban Sanitation Improvement Project in Kinshasa" (PARAU) and the "Eastern Stabilisation Support Project of the Democratic Republic of Congo" (PASTAR). The LRRD, a transition-type support programme between rehabilitation, reconstruction and development, includes around fifty actions implemented in the eastern DRC covering infrastructure, agriculture, health, education and governance from late 2006 to late 2015. The specific objectives of the LRRD were to contribute to the reduction, within five years, of the initial incidence of poverty in the project's intervention areas. This evaluation only covered the infrastructure-related activities of the LRRD.
The PARAU and PASTAR projects, targeting only infrastructure, have both similar actions implemented in the same period (approximately six years) in different regions of the DRC. The projects aimed at supporting the Office des Routes (OR) with project management work for the reopening and maintenance of existing roads. In addition to building the capacity of the OR, the expected outcomes included: (i) Reuniting the country through its strategic road network, by opening up hard-to-reach provinces; (ii) Improving the living conditions of populations, by facilitating the movement of people, goods and services and access to markets and basic services; (iii) Fighting poverty, by making maximum use of local residents and/or non-governmental organizations for labour-intensive works. In parallel with road rehabilitation, in support of the Kinshasa provincial government, the PARAU project included a sanitation component, intended to: (i) Maintain the health of part of the city by collecting waste; (ii) Develop the canalisation of watercourses and some river basins that drain the City of Kinshasa.
The programme was assessed on the basis of the five OECD DAC standard criteria, relevance, effectiveness, efficiency, sustainability, and impact. Two additional criteria specific to the EU were the European added value of the programme and the coherence of the programme itself, in relation to the strategy pursued by the EU in DRC and that of the Member States. The evaluations intended to provide the European Union, interested stakeholders, and the general public with a comprehensive and independent analysis of the performance of the LRRD, PARAU and PASTAR, paying particular attention to their results in comparison with the set objectives and resources mobilized. This evaluation was used to capitalize on the projects, identify dysfunctions, and recommend best approaches for formulating future programmes.
Conducted background analysis
Reconstructed the intervention logic and Theory of Change
Identified hypotheses to verify and prepared evaluation questions
Conducted interviews and research during a Field Phase in Kinshasa
Collected and analysed data
Formulated the overall assessment, conclusions and recommendations
Organised meetings at national level with different beneficiaries and interested parties