Europe: Blockchain Research Accelerator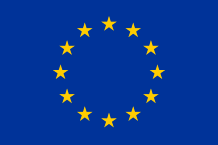 Country
Several European countries
Sector
Education & Employment Promotion; Information & Communication Technology
The Blockchain Research Accelerator (BRA) uniquely positions itself at the interface between academic research, industry and the public sector to advance the global discourse in the transformative fields of blockchain applications, regulation and adoption. BRA offers a platform for Bachelor, Master and PhD students to complement their academic thesis supervision with an expert team at the forefront of blockchain applications and research.
The BRA Team supports students on a one-on-one basis, through our dedicated blockchain workshop in Berlin as well as through our expert network during their dissertation preparation.
Following the thesis submission, the BRA Team works together with the students to prepare and release publications on their topics and get the work in front of industry leaders in the blockchain space and aims to make the academic research of BSc, MSc and PhD students more relevant to real-world applications and thereby accelerate the adoption of innovative blockchain applications globally. Following publications, the most relevant topics with potential for applicability are further developed into Proof of Concepts and Product Prototypes. Topics for piloting include Renewable Energy Microgrids, Supply Chain and Logistics, Trade and Transport Facilitation, Financial Services.
The Team includes experts from different industries, the public sector and academia. They all share an interest in blockchain technology and worked together in several client engagements and conferences. A selection of the experts includes: Prof. Dr. Andranik Tumasjan (University of Mainz, former TU Munich), Prof. Carol Alexander (University of Sussex), Prof. Dr. Philipp Sandner (Frankfurt School of Finance & Management) and Prof. Dr. Dominik Engel (FH Salzburg), who support the students during the Blockchain Research Accelerator. All professors have supervised blockchain related research by students for many years.
Reviewed and selected applications
Appointed selected applicants to relevant experts/professors
Monitored progress of dissertations and studies
Prepared publications
Developed Proof of Concepts and Product Prototypes
Contacted students with relevant organisations in the sector to discuss potential applicability of projects