Nigeria: Support to the creation and operationalisation in the West Africa Regional Competitiveness Observatory at ECOWAS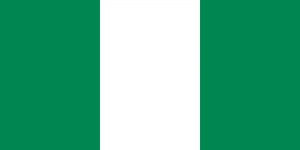 Client
Economic Community of West African States (ECOWAS)
Sector
Economic & Private Sector Development
The Observatory was established to provide credible and reliable information on a wide set of indicators in West Africa Member States in order to better inform the decision-making process for the public and private sector in the Economic Community of West African States (ECOWAS). It continually assesses the competitiveness of the West African economy and provides vital knowledge and data reference for the West African governments, ECOWAS and UEMOA Commissions, business institutions and researchers. More generally, the Observatory contributes to the competitiveness, sustained growth, increased investments and enhanced contribution of the manufacturing sector to overall GDP within the West Africa economy.
Luvent's role was to assist ECOWAS in conceptualising and preparing the Observatory. We laid the groundwork for the creation and operationalism of the West Africa Regional Competitiveness Observatory at ECOWAS, with a particular emphasis to build on existing data and instruments. This involved a comprehensive systems mapping of the existing actors and instruments, followed by a financial, HR and ICT roadmap to creating the Observatory upon the initial foundation.
The final product was a Terms of Reference and full tender documentation for the Technical Assistance to assist ECOWAS in setting up and running the Observatory, in addition to the supply of equipment and software needed. The final suggestions were validated with representatives of key stakeholders in a consultative workshop.
Mapped data and key existing regional instruments, as well as evaluated actors' capacities to contribute to the functioning of the Observatory in a needs assessment
Established functional links between the platform of the Observatory and the databases and M&E systems that already exist at national, regional and international levels
Made suggestions for the institutional set-up of the Observatory, including mandate and role of the institution
Developed a roadmap and the necessary financial and HR activities for the creation of the Observatory
Assessed and designed the ICT workflow and knowledge management tools and mechanisms (architecture designing, data collection mechanisms, data dissemination, online collaboration, transparency, information for policy-making)
Designed the Terms of Reference and full tender documentation for the Technical Assistance to assist ECOWAS in the setting up and running of the Observatory
Designed the Terms of Reference and full tender documentation for the supply of equipment and software needed to assist ECOWAS in the setting up and running of the Observatory
Hosted a consultative stakeholder workshop