Palestine: Development of an Agricultural Insurance System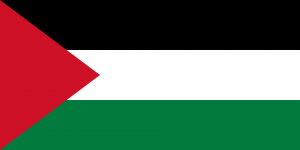 Client
Palestinian Disaster Risk Reduction and Insurance Fund (PADRRIF)
Sector
Agriculture & Rural Development; Economic & Private Sector Development
Palestinian Disaster Risk Reduction and Insurance Fund (PADRRIF) is a non-profit semi-governmental organization whose mission is "managing agricultural risks through preparedness, risk mitigation, and recovery programs, by providing early warning systems, insurance services and aid to affected farmers and agricultural enterprises; in order to promote their resilience in facing natural and political risks, as well as to develop the agri-business investment environment, attract production and development projects, and accelerate agricultural development and economic growth".
Under EU funding, we provided expertise and guidance to the PADRRIF in preparing a roadmap to develop an agricultural insurance system to cover production and market risks, specifically with the following two mechanisms:
Natural risk documentation, verification and analysis;
Compensation schemes to alleviate the impact of damages on productivity within a quick response framework.
We assessed the available legislative framework for developing the agricultural insurance scheme with a view to establish an enabling environment and regulatory framework for private sector engagement in the agricultural sector. We promoted a multi-stakeholder approach in pioneering an agricultural insurance programme, elaborating the roadmap including a timeframe for developing the agricultural insurance scheme covering the production and market risks with due attention for long-term financial sustainability.
Our final results were shared in an assessment report on current legislative framework for the establishment of an agricultural insurance scheme and capacity building of PADRRIF's personnel, in addition to an agricultural insurance administrative framework including roles and responsibilities for all stakeholders and subsequent coordination mechanisms.
Reviewed all laws related to insurance in Palestine and identified the weaknesses and gaps
Conducted national consultations with all working parties related to the agricultural insurance system
Identified the stakeholders to be included in the agricultural insurance administrative framework and the proposed coordination mechanisms
Identified the roles and responsibilities of government institutions, insurance companies and private sector and other proposed parties in the system
Assessed the capacity and skills of PADRRIF's staff in the area of agricultural insurance